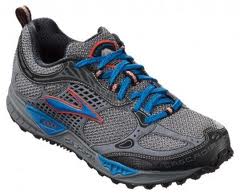 Every once in a while I feel like I should share with you what my favorite fitness gear and toys are. You'll find that for the most part these things stay the same, but every once in a while I'll discover something new that I really like. Just so you know I do get paid as an affiliate when you buy these products through my links, but I can confidently say that these are the best products that I've used in each class.
Shoes
CrossFit General – Reebok CrossFit Nano 2.0
CrossFit Olympic Lifting – Reebok CrossFit Oly
Trail Running – Brooks Cascadias
– I've run two 50 mile ultra marathons in these.
– Mens / Womens
Marathon – Nike Free Running shoes – I've done two Ironman's in these.
– Mens / Womens
Conditioning – Vibram FiveFingers KSO Treksport
– amazing for strengthening your feet!
– Read my review here.
Shorts
CrossFit – Hylete Compete 1.0
Running – The North Face Better Than Naked Shorts – are amazing for running!
Pants/Bottoms
Training – Lululemon Trainer Pants – My favorite pants, hands down.
Training – Under Armour Fleece Team Pants – Perfect for cold weather training or hanging out. Very warm! Half the price of Lululemon.
Tops/Shirts
The North Face Better Than Naked Flight Series – these tops are super comfortable for any sport. The material is very soft and has never caused me to chafe at all (even for 50 mile ultras).
Under Armour Fleece Performance Hoodies – I LOVE these hoodies!!! They are my go to cold weather training tops. I've had two of these for over 2 years and they still look like the day I bought them.
Tech
The Garmin 305 GPS watch – are amazing at tracking my running/biking speed, distance, and heart rate. I love being able to program an interval workout and have the Garmin tell me exactly when I need to start, stop, and start again. This has made a HUGE difference when doing CrossFit Endurance workouts (WODs).
MapMyRun+ for iPhone – my favorite iPhone GSP app.
Relief
OPTP Pro Foam Rollers – are my number one source for muscular tightness relief. These are a must have for any athlete!