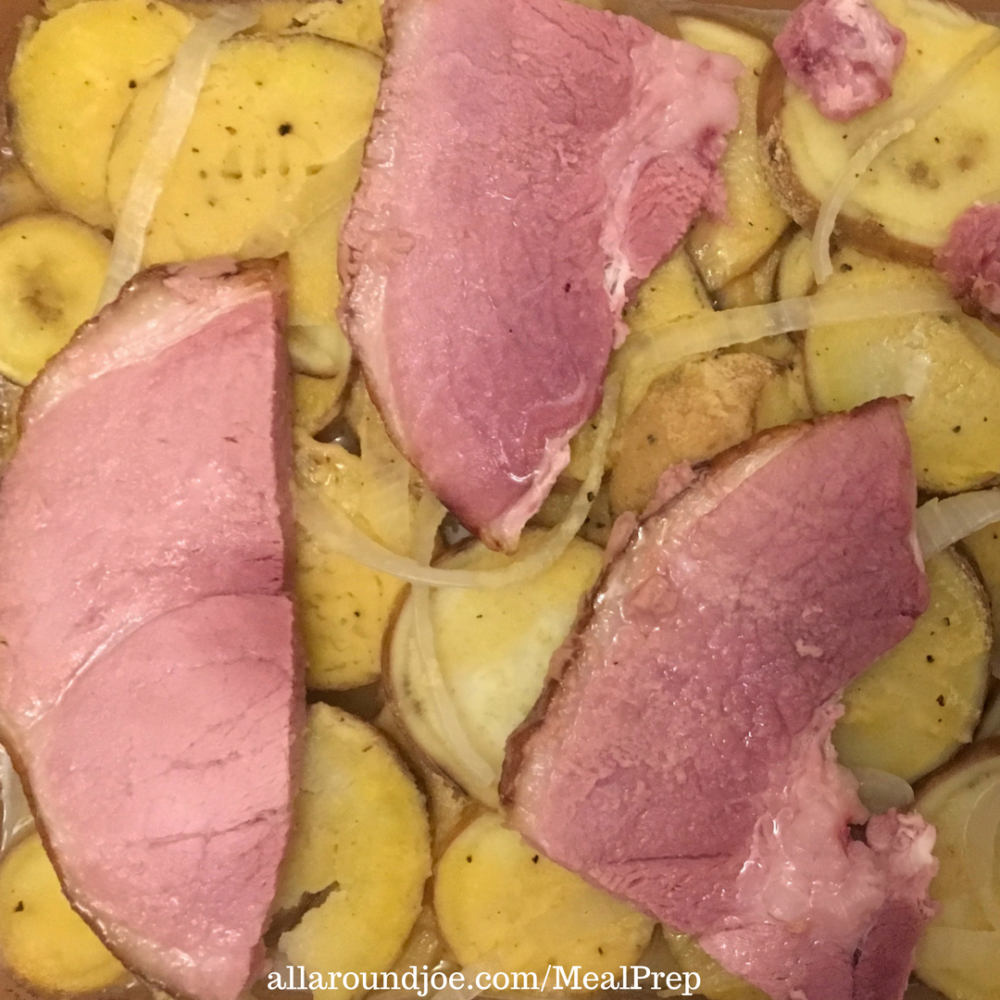 You hear of scalloped potatoes that are usually russet potatoes that are full of cheesiness. And are those good, yes, of course they are.
But… are they good for you…
Not so much.
So, insert scalloped sweet potatoes with coconut flour. Healthy AND delicious!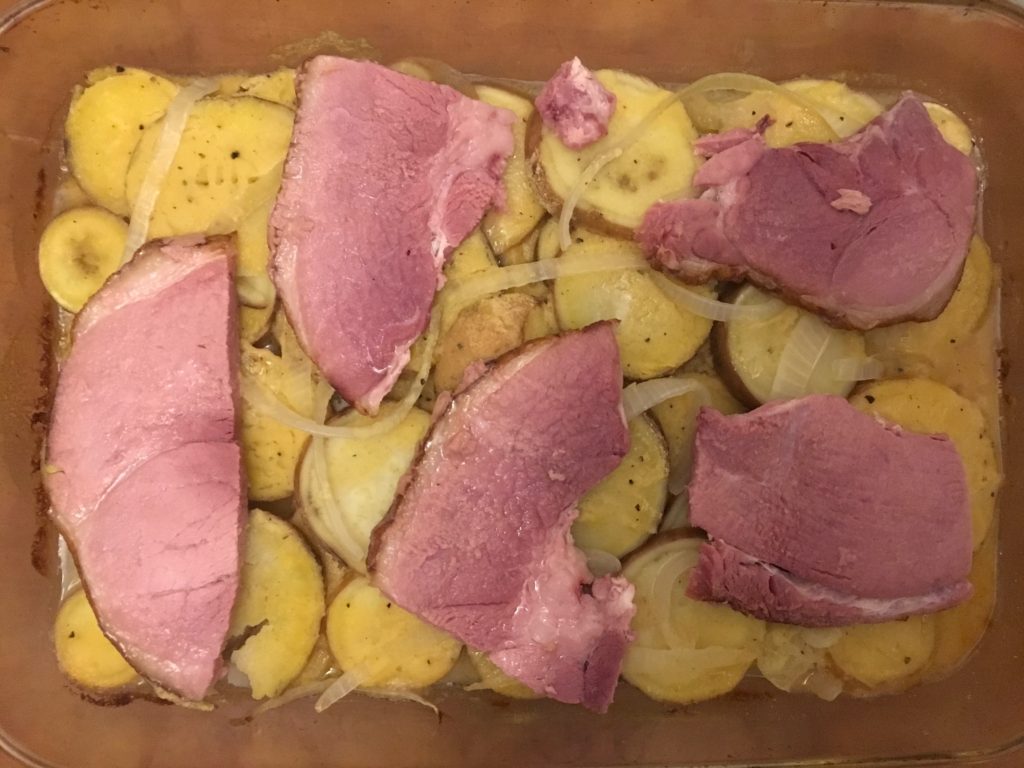 Scalloped Sweet Potatoes with Ham Grocery List
5-6 large white sweet potatoes (1911 grams)
1 yellow onion (140 grams)
Kerry Gold Butter (65 grams)
Chicken Broth (3 cups)
Salt (2 teaspoons)
Black Pepper (1 teaspoon)
Coconut Flour (3 tablespoons)
Thick Ham Slices (5 pounds)
COOKING INSTRUCTIONS
Pre heat oven to 350 degrees
Melt the butter
Chop sweet potatoes into wheels and spread on baking sheet bake for 1 hour at 350 degree and covered with foil
Chop onion and add to sweet potatoes
Mix butter, chicken broth, salt, pepper, coconut flour
Pour mixture over the sweet potatoes and onions
Bake in middle of the oven for 1 hour
Slice ham into half pound pieces
We separated ours into 10 individual serving sized dishes, and enjoy the whole week. Evenly separate the sweet potato goodness, and add a half pound of ham to each dish.
SERVING INSTRUCTIONS
Heat in the microwave for 2 minutes, and enjoy!
Nutrition Info Per Meal
Number of servings – 10
Calories – 354
Fat – 5 grams
Carbs – 44 grams
Protein – 35 grams
This weeks snacks
Trader Joe's Brazil Nuts (these were recommended by InsideTracker)
RX Bars
Quest Bars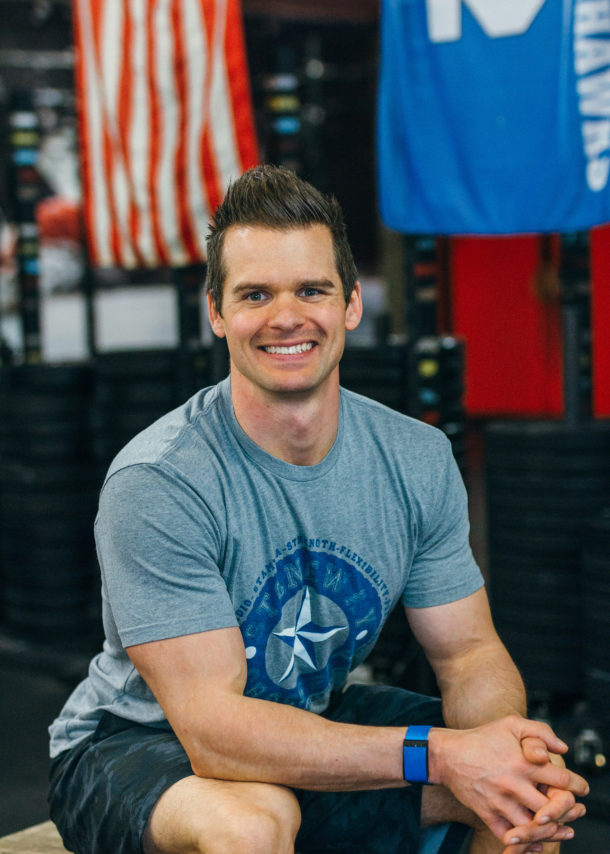 Get your weekly dose of Feel Good Friday!
Once you join, I'll send you an email each Friday where I share with you the fun, interesting, thought provoking, and sometimes crazy things that I've discovered over the week. 
You've done it!  You will now start receiving my Feel Good Friday emails.  Now, you just have to wait for Friday :-).